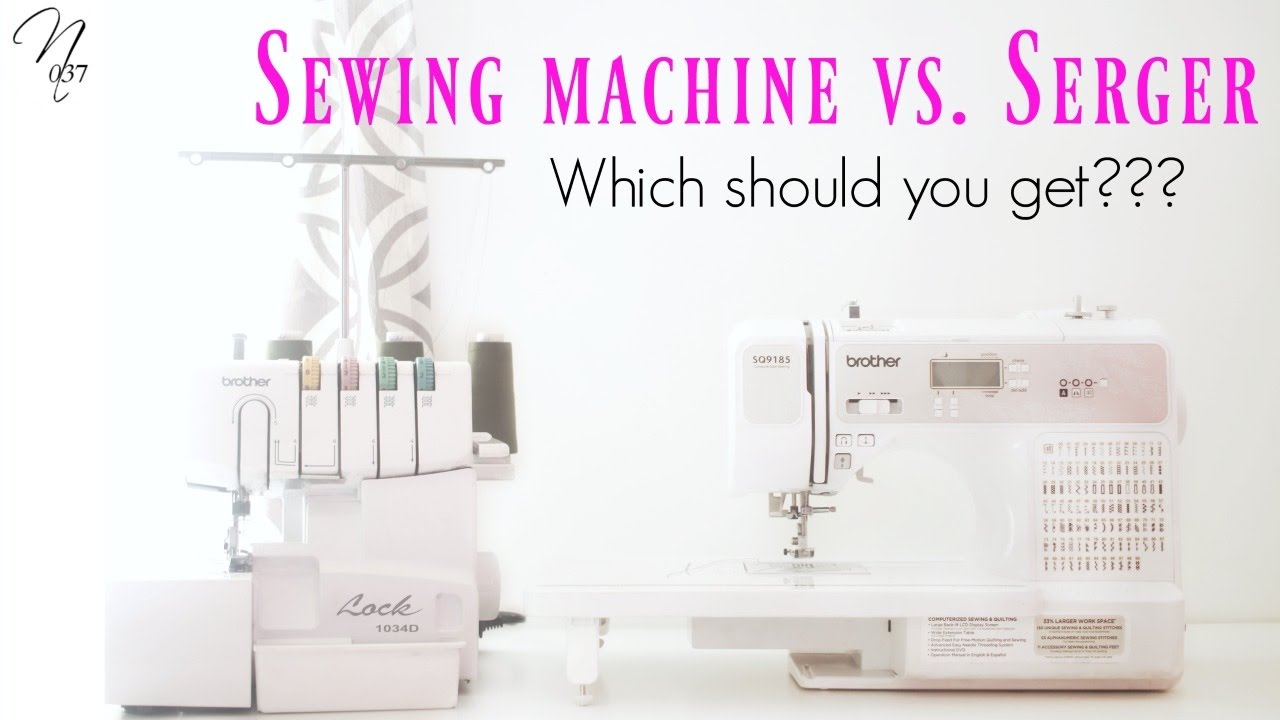 Best Serger Overall
Singer Professional 14T968DC Serger
The Singer Professional Serger has many features that make it one of the most popular sergers on the market.
The self-adjusting tension that is simple to use' just turn the dial to select the chart you want and all of the settings for tension will be adjusted automatically for that chart.
The Singer serger offers 2-3-4-5 threads capability and offers a broad selection of stitches to choose from.
The maximum sewing speed of this feature-full serger is 1300 stitches-per-minute so you can complete projects quickly. There are 4 rolled hem options built in and converting to the rolled hem mode is very simple due to the lever that moves the finger into the right position for rolled hems.
The singer Professional Serger comes with a long list of accessories including:
Needle set
Anti-spill thread net
Cone adapters
Spreader
All-purpose foot
Tweezers
Screwdrivers
Spool caps
Brush
Oiler
Extra cutting knife
CD workbook
Foot control
Power cord
Instruction manual
Stitch guide
Soft sided cover to prevent dust from getting on the serger
This professional grade serger machine from Singer comes with a great 25 year limited warranty. It is a great serger for those who are looking for this style and want to have a lot of options and accessories to use. It is considered the best overall serger available and it is easy to see why with all it offers.
– Melissa Barlow
Best Budget Serger
Brother Serger 1034DX
If you're on a budget and want to find the best serger you can buy on a budget, take a look at the Brother 1034D serger. This popular machine is just the thing for many different types of projects. It offers 3 or 4 thread capability which provides plenty of flexibility for overlock stitching projects or overlock seams.
The Brother serger has the capability to do as much as 1300 stitches per minute. The color coded guides are printed right on the machine itself so you can see where you should place each thread.
The dial for the stitch width adjustment will move the width from 5mm to 7mm. This is the perfect serger for sewing creative fashions, home décor, and other finishing work. You will certainly be able to expand your creativity with this serger.
The Brother Serger comes with:
Feet
Spool caps
Trim trap
Thread nets
Mini thread spools
Needle set
Tools
Instructional DVD
Foot controller
Take your sewing to a new level with this quality Brother serger. You will love all the features it has and everything you will be able to do with it.
– Melissa Barlow
Best Serger for Beginner
JUKI MO654DE Serger Sewing Machine
The Juki serger sewing machine provides seamstresses with the ability to expand their sewing capabilities by putting powerful, drive cutting technology, superior quality stitch formation, and true ease of use in their sergers for home use.
Features are plentiful and include color-coded threading along with a breakaway looper for proper and easy threading, a convertible 2-3-4 thread serging ability along with auto rolled hem capability, differential feed adjustments located in an easy to access spot on the machine, and much more.
The optional presser feet allow blind stitching, gathering, cording, and piping. The calibrated knife adjustment provides the user with consistency that will transfer from project to project for great results no matter what you are sewing.
You can sew fabric that ranges from lightweight to heavyweight. The Juki Serger offers a maximum stitch length of 4mm. A popular safety feature prevents the machine from running when the swing cover is not closed.
– Melissa Barlow
Summary of Best Serger Sewing Machine
Serger sewing machines are a great addition to your sewing tools if you do a lot of hemming and finishing work. The three top rated serger sewing machines offer the user many different features and options that will expand your ability to sew clothing and give everything you sew a professional, finished look.
Any of these three machines will make an excellent addition to your sewing room. They are manufactured by three reputable brand names in the sewing industry: Brother, Singer, and Juki and provide you with a quality machine that offers the kind of features that you want and need for all kinds of sewing projects.
Read the buying guide below to learn about what you should look for in a quality serger machine. The information provided in the buying guide will help you sort through all of the different choices on the market and choose one that will fit your needs and preferences as well as your sewing skill level.
Serger Sewing Machine Buying Guide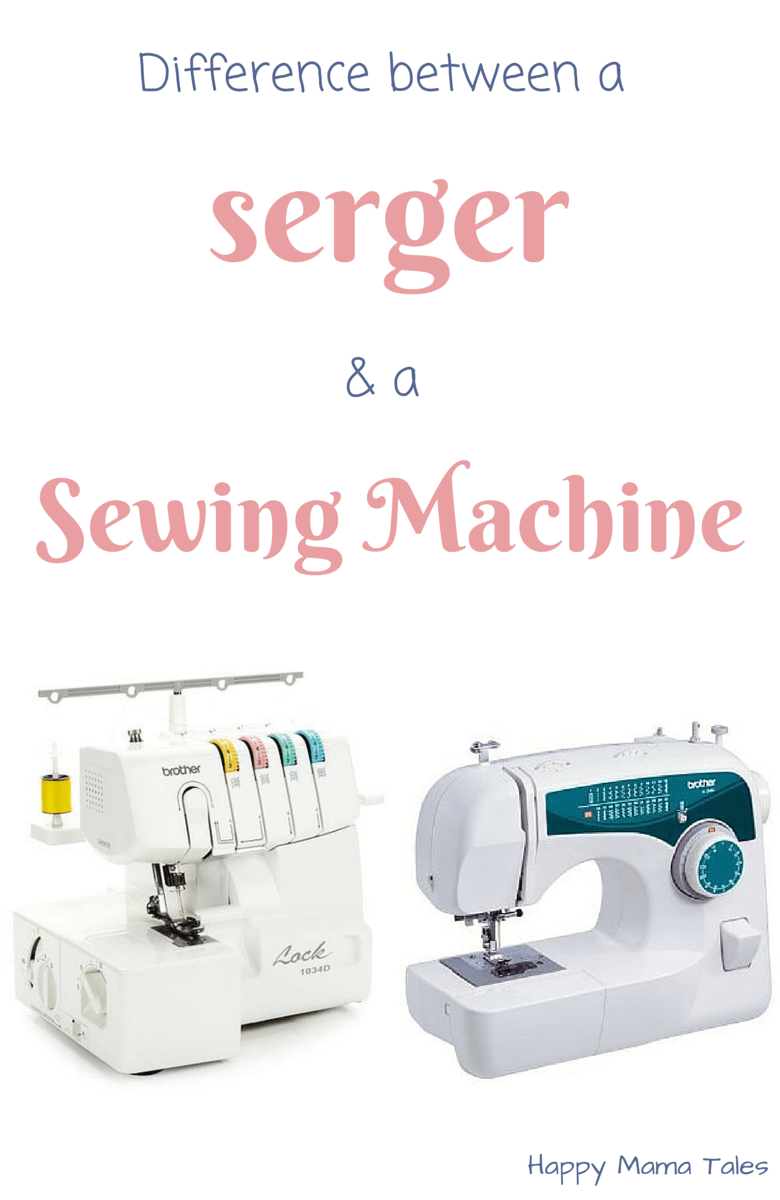 If you have never used a serger sewing machine you will definitely want to get one after you see what they can do. Sergers are versatile and gaining a lot of popularity as time goes on because of what they can do and allow you to do with your sewing projects.
This specialty sewing machine is used for many sewing jobs including enclosing the raw ends of fabric, overcasting, and preventing fraying on garments. These machines will provide you with finished edges that look professional every time. Sergers are also used for trimming excess of seam allowances.
These fast, flexible machines allow users of all skill levels to enjoy creating stretch seams and continuous stitching so your garments are durable and long lasting with strong seams that stand up to daily wear.
Before You Start Shopping
Ask yourself these questions before you start looking for the right serger sewing machine. The answers to these questions will help you determine the kind of serger you need and what will meet your preferences and projects the best.
Do you also sew? – These specialized machines are typically used in addition to a regular sewing machine and not instead of. Sergers can do a lot but what they can't do is make buttonholes, embroider, install zippers, baste, or sew in reverse. You can't use a serger for all your sewing needs so don't get one to replace a regular sewing machine or you will be disappointed.
Finishing Edges – If all you are going to be doing is finishing edges than you will only need the most basic serger with an overclock capability. The overlock function requires only 2-3-4 thread capacity. Some sergers are 3-4 thread sergers which mean that they can only sew things with 3 or 4 threads.

Threading the Serger – If you have problems with dexterity or you have bad eyesight you can have a lot of trouble with sewing tasks like threading the serger. There are auto threading sergers that will do all the threading work for you so you don't have to become frustrated with the threading process.
Coverstitching – If you want to be able to coverstitfch you will need at least five threads. The serger must also clearly state that it can coverstitch. There are coverstitch machines available but they are not capable of trimming the fabric so you get a serged edge.
Space available – If you are on a limited budget or have limited extra space purchasing several machines; one for coverstitching and one for serging is not going to be practical. Although moving from one function to the other can be a little difficult, buying a serger sewing machine with coverstitching ability is a good way to save money and space too.
Frequency of use – If you will only be serging once in a great while or serging on light fabric you can do just fine on a less expensive, basic serger. If you make jeans or do other heavy duty sewing jobs on a regular basis you will want to get the best serger you can afford.
How to Get the Best Serger
The following tips are good to follow when you are researching the different sergers that are available. These tips can help you choose the perfect serger for your needs and preferences.
Determine you needs – Why do you need a serger? Depending on the frequency in which you will use it and the types of projects you will be doing, you may be able to find a less expensive serger. If you do a lot of heavy serging and work with heavy materials, you are better off purchasing a high end, professional grade serger if you can afford it. The main thing to remember is to choose a serger that fits the needs you have.
Is speed a must? – How much time do you want to spend on overlocking? The majority of serger sewing machines can typically stitch 1300 stitches per minute. One of the considerations you should be sure to look at is the speed you want and how important that speed is.
Compare Sergers – Be sure to compare a few different sergers rather than just grabbing the first one you find. There are very basic sergers and super advanced ones as well. If you only do the occasional mending job, you don't need to spend hundreds of dollars on a high end serger. Think about how you will be using it and how often and choose the model that supports that level of use.
Don't choose cheap – At this point in your research you should understand the type of serger you are looking for. Don't look for the cheapest one on the market. Even if you occasional mending you don't want to purchase "cheap". If you want your serger to last a long time it is best to choose a premium model from a popular reputable company.
Narrow the search – Researching sergers can be a long job but the next step in the purchase process is to narrow down your choices to two or three. This will make it easier to make the final decision if you are only choosing from 2 or 3 rather than 10 or more.
Decide your budget – If you haven't already decided on a budget, now is the time to solidify how much you want to spend. While looking for deals is a normal part of the consumer process, you don't want to buy cheap machines from questionable companies. Once you decide on a budget, look for the best serger sewing machine you can purchase for your budget.

Budget vs Machines – Once you have decided on your budget as directed above, you should look at the machines that you are interested in and compare them to what your budget total is and see how they match. If they are far apart, see if you can either up the budget allotment or do another search that does not give tons of features.
Online purchasing – Online is great place to purchase Singer sewing machines. You can usually find reduced sale prices online or some companies run coupons or other incentive offers that make purchasing online the best way to get an excellent price.
Get those Manuals – Instruction manuals are very important and you should look for sergers that offer them with purchase of the machine. If for some reason you cannot find a machine that offers an instruction manual, look online to find one there that can be downloaded. Some companies offer instructional DVDs along with the manual. The DVDs can be really good for those who learn visually.
Make your decision – Once you have determined your usage needs, compared several models you like that fit your budget, and checked out the features it has, it's time to make that final decision. The serger you decide on should have everything you are looking for and fit into your budget as well. Deciding on the serger you will purchase is an exciting part of the whole purchase process and you can rely on the fact that you have chosen wisely due to the information you have gained with this guide.
Check everything over – Once your serger comes to your home check for all the parts and make sure none are missing. You should also look over the manual thoroughly before ever starting to use the machine to make sure you have all the important information about how the serger works and what it is capable of.
Conclusion
Having the right serger can make creating garments much easier and they will look super professional as well. In this guide youhave learned about three top rated serger sewing machines from well-known companies that will provide you with all the serging power and features you want.
These models are high quality models that are good for easy or heavy use and can work for all skill levels if you take the time to learn about the machines from the manuals. Any one of them will make a great addition to your sewing tools.
The information in our buying guide is designed to help you determine your specific needs, understand what features make a great serger, and what steps you need to take to narrow down all the choices so you can make a good decision on the one serger that will fit your needs perfectly. This information will make the purchase process go much smoother and will ensure your happiness with the serger you have chosen.