Brother Designio Series DZ2400 Computerized Sewing & Quilting Machine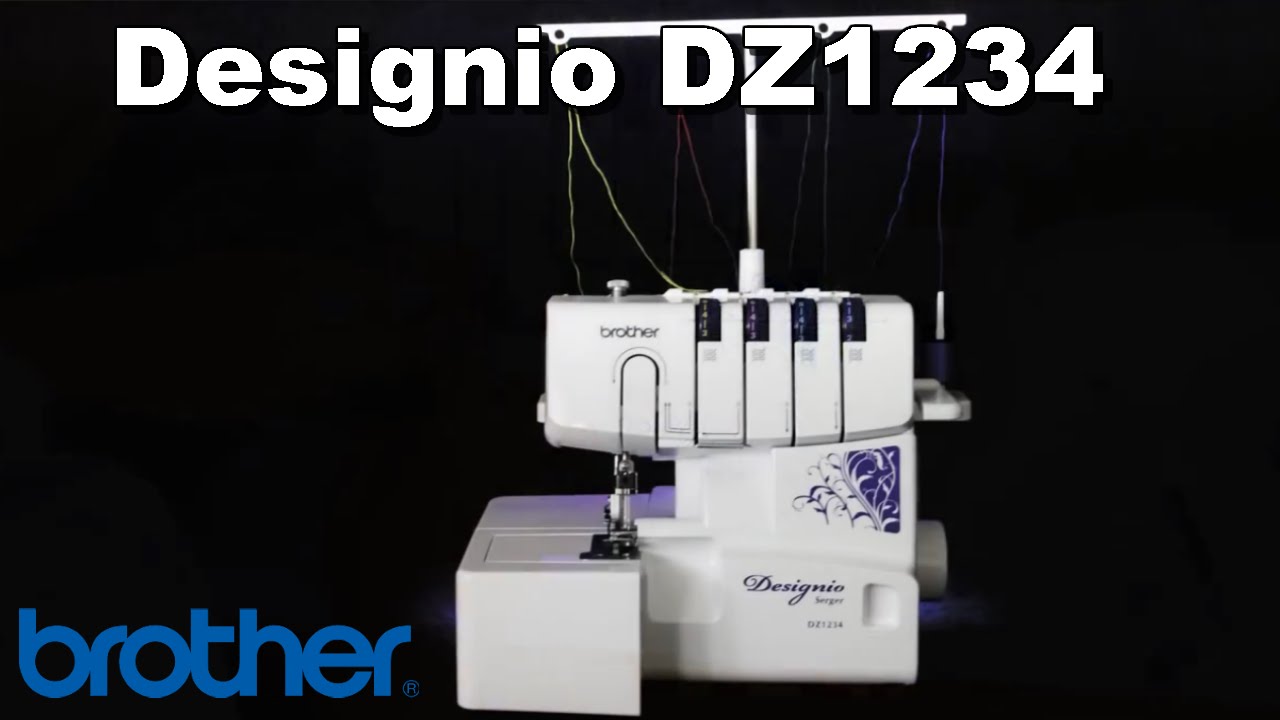 View on Amazon
Overall Rating




4.3

Included Features
Number of Stitches
Ease of Use
Extra Accessories
Warranty
Design specs
There are three models of sewing machines in the Designio series. They are all very similar with the exception of a few small features that one may have over the other and the number of built-in stitches that are available.
This model of sewing machine is known for its quality, durability, performance and reliability. If you are an intermediate sewer who loves to sew fashionable clothing or you're a beginner who wants to learn to do that, this is the sewing machine for you.
This computerized sewing machine has tons of stitch choices, a 33% larger workspace and a wide table that is great for larger projects like quilting. If you want to view your selections easily, you'll like the backlit LCD display that will display all your chosen settings so you can monitor them with a glance. Whether you're making quilts, costumes or just a bunch of great clothing, the Brother DZ2400 is a great choice.
Stitches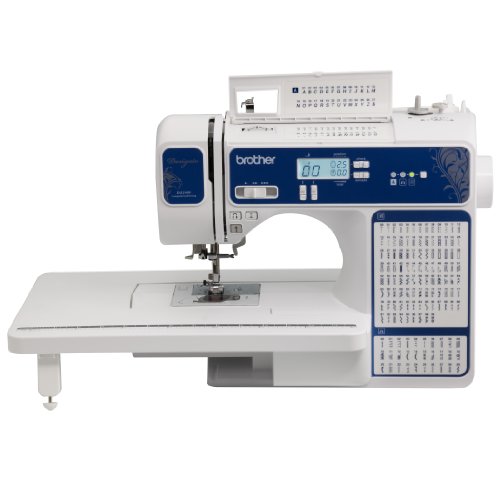 Users will have access to 185 total stitches to choose from all that are specifically designed for sewing clothes. Included in these stitches are:
8 buttonhole stitches and you can choose whether it's for lightweight, medium or heavy fabric
Overcast stitches
Zigzag stitches
1 built in sewing font for monogramming and 55 alphanumeric characters
Blind hem stitch that will give you invisible hems on pants, skirts and sleeves.
Ease of Use
The DZ2400 from Brother is easy to use to create some real designer looks in your clothing. From the auto-sized buttonholes to the variable speed control, you will be able to create some breathtaking outfits that will surely rival what is available nowadays in some department stores. The jam resistant drip in bobbin is very convenient and the bobbin winder is also a great feature that you will use often. The light weight of the machine makes it easy to move around, so it's the perfect choice when you are taking a sewing class and want to bring it to class each lesson.
Features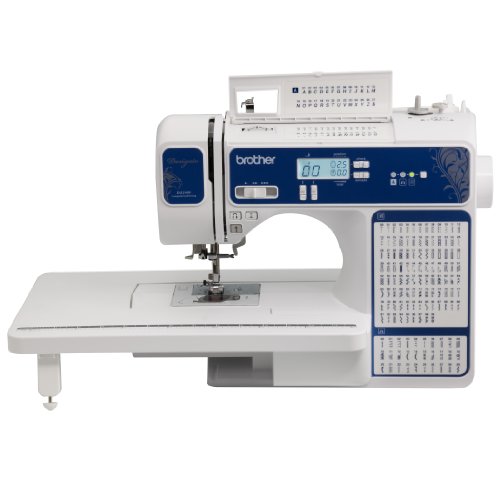 Everyone loves having a lot of features included with their sewing machines, and that is one thing you will have plenty of when you choose the DZ2400. These are all features that will provide you with a lot of options when it comes to working on your chosen projects and that will make using the sewing machine a real treat, especially for an intermediate sewer. Included in the features lineup are:
7 point feed dog system for easy fabric feeding
Backlit LCD
Brightly lit LED working area
Variable speed control
Start/stop button for those who don't like foot pedal control
Plenty of stitch choices including 8 buttonhole choices
Drop feed dogs for hands-free quilting
Detachable wide table for handling larger projects easily
Needle position button
Easy bobbin winding system
11 sewing and quilting presser feet
Foot pedal control
Free arm with storage unit
Extra Accessories
Accessories are another fun thing about purchasing a sewing machine. Accessories are like free bonuses and they make operating the sewing machine much more efficient and enjoyable. You will get a nice list of accessories with your DZ2400 by Brother.
Buttonhole foot
Button sewing foot
Overcastting foot
Zipper foot
Monogramming foot
Blind stitch foot
Zigzag foot
Walking foot
Quilting foot
¼" quilting foot
Stitch guide foot
Accessory bag
Oversized table – detachable
Needle set
Twin needle
Ballpoint needle
Seam ripper
Cleaning brush
Screwdriver
Extra spool pin
4 bobbins
Bobbin clip
Eyelet punch
Instructional DVD
Customer Comments
If you are looking for in-depth information from customers who have purchased and used the DZ2400, the best way to do that is to check out customer comments and feedback. These comments will give you insight into how the machine works in people's homes once it is purchased and will tell you things that they like and may not like. It's a great way to get information that isn't readily available on the selling sites. Below are some comments left by customers that have purchased this sewing machine.
Warranty
Warranties are important because they let the customers know that the company stands behind the quality of its products. The DZ2400 comes with a 25 year limited warranty which can reassure the users that they have indeed bought a great machine that the company stands behind 100%. You will also have access to free phone support whenever you need it.
Summary
If you are looking for a sewing machine that will help you make great clothes for yourself and your family, the DZ2400 is one to seriously consider. With the features and accessories it has, creating beautiful, designer looking clothes will be very simple, especially for an intermediate sewer. If you are a beginner you will love the ease in which you are able to do so many things. It's a great choice all the way around.
For More Information and to Order Yours Now, Click the Link Below
Brother Designio Series DZ2400 Computerized Sewing & Quilting Machine